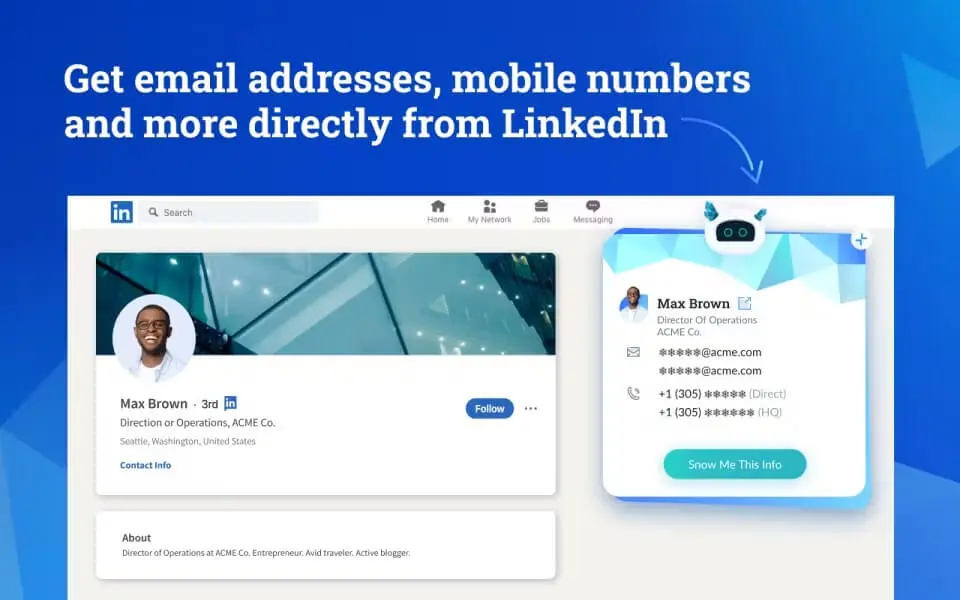 Image source: Capterra
Having accurate client data at your fingertips is critical for keeping a competitive edge in today's dynamic business world, regardless of your industry.
Sales intelligence software has long been valuable for sales professionals, marketers, market researchers and businesses, streamlining their operations and driving results.
Datanyze is one of the notable players in the sales automation market. Trusted by numerous companies, Datanyze has proven its effectiveness in enhancing sales and lead generation workflows.
However, exploring Datanyze competitors allows you to find cost-effective alternatives, discover new features and technologies, ensure a better fit for your business needs, and stay ahead of market trends.
Let's start a journey through Datanyze alternatives, allowing us to find the ideal solution to fulfill your unique sales needs.
Our criteria for choosing the best Datanyze competitors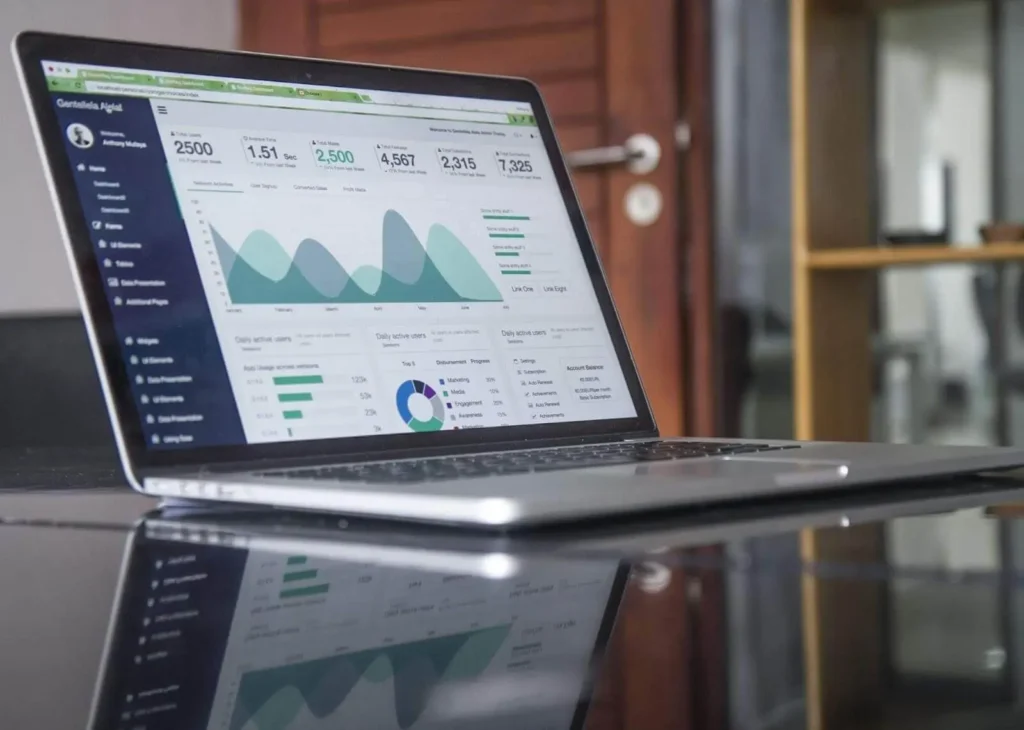 Image source: Unsplash
When evaluating the alternatives to Datanyze, or any other software for sales representatives, you should always consider several vital factors. The following criteria will ensure that the chosen competitors can meet the needs and expectations of your sales department.
Features and functionalities: When looking for effective sales intelligence software, it's important to find one that offers lead generation features, accurate data, prospecting tools, and competitor analysis. Additionally, watch for any distinctive selling points that differentiate it from the rest.
User-friendliness: When it comes to sales intelligence tools, it's important to assess their usability, considering variables like the learning curve, simplicity of navigation, and overall user experience.
Cost-effectiveness: It's critical to stay within your budget. Take the time to thoroughly evaluate each competitor's pricing models and plans, comparing them against the features and value they offer.
Customer support: Effective customer support ensures a seamless experience with sales intelligence tools. You should examine the quality and availability of each competitor's customer support services, including communication channels and the responsiveness of their support teams.
Pricing: When analyzing the competitors' pricing structures, look for transparency and flexibility. It can include free trials, the availability of different subscription tiers, and any additional costs or limitations associated with specific features or usage.
Integration with third-party tools: Your sales reps most likely rely on various tools and platforms to manage their processes. Consider the integration capabilities of each Datanyze competitor with other commonly used sales and marketing tools, such as CRM systems, email automation software, and website traffic analytics platforms.
Current user reviews: To provide a well-rounded assessment, check out the feedback and reviews from existing customers of each Datanyze alternative. Examining user experiences will give you deeper insights into the pros and cons of each solution.
Every organization has unique requirements, and different sales automation tools offer varying capabilities and customization options. These parameters will help you select the most effective solution to enhance overall sales performance and annual revenue.
The best Datanyze competitors in 2023
Since we covered all essential criteria, let's present our list of the best Datanyze competitors you can start testing today.
1. Golden Leads
Golden Leads is a powerful data intelligence and enrichment tool designed to harness the potential of LinkedIn, the leading social network for businesses.
By utilizing Golden Leads, you can enhance your lead generation efforts and drive sales growth without putting your LinkedIn account at risk.
One standout aspect of Golden Leads is its ability to deliver precise and current data about your potential leads. Unlike other solutions that rely on outdated and stagnant information, Golden Leads ensures you access the most accurate and up-to-date data.
Fill out our form to get more information.
Features list
Advanced data scraping features that guarantee precise contact details, ensuring your leads are reliable
Robust data cleansing and enrichment tools that keep your information up-to-date
Data extraction from LinkedIn Sales Navigator without any restrictions or search cap limit
Sending scraping results in CSV format directly to your email
The extensive database with over 700 million potential contacts provides you with first and last names, company names, company URLs, LinkedIn profile IDs, and LinkedIn company IDs
Outreach tools that provide 100% accurate open profile identification with laser precision
Free InMails to engage with potential contacts and maximize your networking opportunities
Invaluable insights on active LinkedIn users, including their recent engagement, likes, comments, and posts within the past 30 days
Networking acceleration with a 3-4 times increase in connection request acceptance rates
What makes this tool unique
Golden Leads provides real-time access to LinkedIn Sales Navigator through virtual accounts, ensuring compliance with LinkedIn's Terms of Service and avoiding network bans.
Golden Leads includes email enrichment that extracts validated emails from active LinkedIn users. It improves your outreach campaigns and allows for effective omnichannel outreach.
Golden Leads lets you generate leads from multiple sources by entering URLs from LinkedIn company pages, groups, or events. You can filter and focus on specific leads, giving you an edge over your competitors and maximizing your business prospects.
Fill out our form to get more information.
Integrations
Golden Leads provides seamless integrations with LinkedIn and LinkedIn Sales Navigator.
Customer support
If you have any questions or concerns, you can contact the support team via email.
Pricing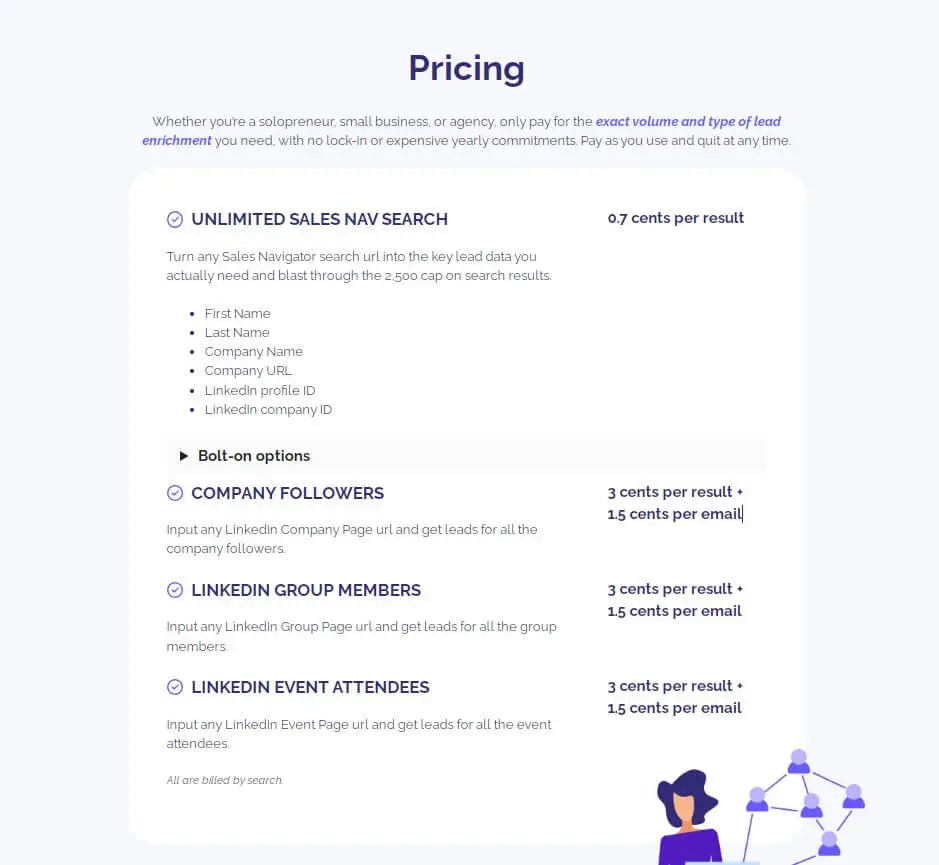 Feel free to contact us anytime if you would like to gain further insights into our pricing structure. We offer a flexible pay-as-you-go pricing model, eliminating the need for fixed monthly fees and long-term commitments.
This approach allows you to adapt and customize your usage based on your demands, ensuring a cost-effective solution that aligns perfectly with your requirements.
Pros
Enhances collaboration between your marketing and sales teams
Increases revenue and maximizes the customer lifetime value
Boosts upsell and cross-sell opportunities
Shortens the sales cycle and improves the deal-closing rate
Raises contract value and customer retention
Relies on trustworthy LinkedIn Sales Navigator data
User-friendly and cloud-based
Cons
It currently relies on data from LinkedIn Sales Navigator
2. Voila Norbert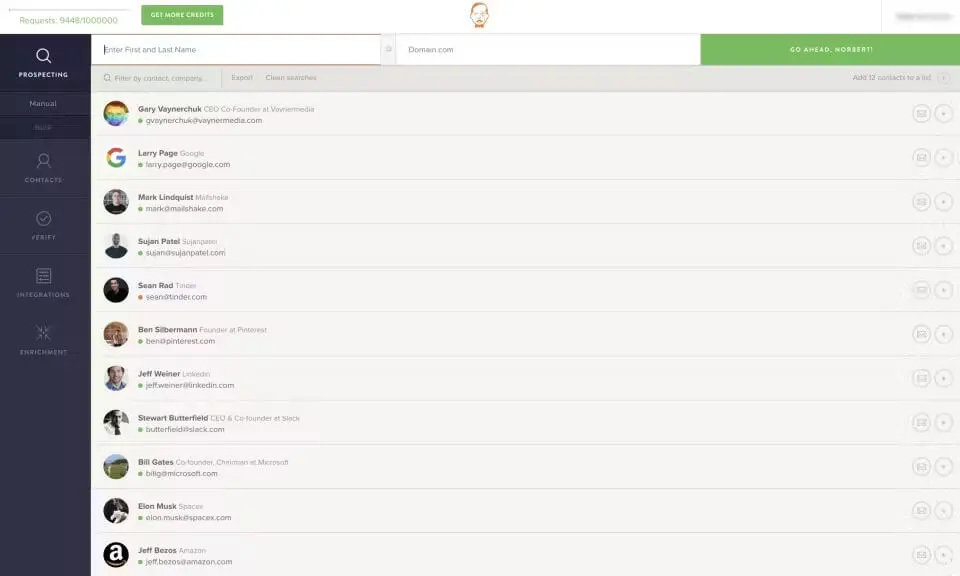 Image source: Capterra
If you need help finding and verifying email addresses, Voila Norbert is an online tool that can help. It caters to businesses and individuals, providing accurate email addresses for specific individuals or companies.
Simply enter the person's name and their company's domain, and Voila Norbert will search for and provide the most probable email address associated with that person.
User rating
Voila Norbert currently has an average rating of 4.6 out of 5 stars on G2 and 4.3 out of 5 stars on Capterra.
Features list
Email address search through private company prospecting
Company websites and domain search
Email verification enables users to validate the deliverability of email addresses
Users can upload CSV files containing a list of names and domains, and Voila Norbert will process the data to provide the corresponding email addresses
Quality and accurate data
What makes this tool unique
Navigating through Voila Norbert is more straightforward compared to its competitors. This platform provides a comprehensive combination of precise data, email verification, bulk search functions, and an interface that is easy to use.
Integrations
Voila Norbert offers API integration that allows users to directly integrate the platform's email finding and verification capabilities into applications, CRM systems, or workflows, enhancing efficiency and automation. Some examples include Salesforce, Pipedrive, Mailshake, and Hubspot.
Customer support
If you need help, you can email the Voila Norbert support team, and they will get back to you within 24 hours.
Pricing
The platform has different plans based on a monthly or an annual subscription model. The monthly plans include the following:
Valet — $49/month
Butler — $99/month
Advisor — $249/month
Counsellor — $499/month
Pros
A straightforward interface that is easy to navigate
Extensive lead database
Transparent data sources
Bulk search and CSV upload capabilities
Cons
Unreliable and unresponsive customer service team, according to some users
Lack of features in comparison to Datanyze
3. ContactOut
Image source: G2
ContactOut is a business data platform primarily used for sourcing and reaching out to potential leads, candidates, or business contacts.
ContactOut leverages publicly available information from social media platforms, professional networking sites, and other online sources to gather contact details, including email addresses and phone numbers.
User rating
ContactOut currently has an average rating of 4.6 out of 5 stars on G2 and 4.3 out of 5 stars on Capterra.
Features list
Accurate email and contact discovery feature
LinkedIn sourcing, allowing users to extract contact information directly from LinkedIn profiles
Data enrichment capabilities
Built-in search portal
Email campaigns
What makes this tool unique
ContactOut offers seamless integration with LinkedIn and GitHub, two widely used platforms for professional networking and developer collaboration.
This integration allows users to extract contact information directly from profiles on these platforms, making the process more efficient and convenient.
Integrations
Apart from the above, ContactOut also connects with Zapier, enabling you to integrate with thousands of other platforms.
Customer support
You can email the ContactOut support team in case of any issues with their software.
Pricing
Upon signing up, ContactOut provides a free plan and three subscription tiers with varying costs:
Sales — $99/month
Recruiter — $199/month
Team — contact their sales department for a quote
Pros
Extensive business contact database
Seamless LinkedIn and GitHub integration
User-friendly interface
Cons
Dependent on publicly available information
Over-reliant on Chrome Extension for data scraping
4. D&B Hoovers
Image source: Capterra
D&B Hoovers is a powerful sales acceleration platform that leverages data and analytics to speed up converting prospects into profitable business relationships. It positions itself as a solution that enables B2B sales professionals to engage effectively with customers, resulting in rapid business growth.
User rating
D&B Hoovers currently has an average rating of 4 out of 5 stars on G2 and 4.5 out of 5 stars on Capterra.
Features list
Comprehensive company data, including firmographics, financials, executive details, and industry insights
Targeted lead generation, allowing users to identify and generate targeted leads based on specific criteria
Advanced search functionality
Customizable alerts and triggers for important developments related to target companies, e.g., news updates, financial changes, leadership changes, and more
Sales analytics and reporting
Mobile accessibility
What makes this tool unique
D&B Hoovers is a popular sales intelligence tool because it integrates with the Dun & Bradstreet Data Cloud, enabling users to access enriched company data and insights. They also provide dedicated support and training resources to help users maximize the platform's value.
Integrations
The company offers D&B Connect Integrations, a comprehensive data integration solution. It effectively integrates your data with Dun & Bradstreet's insights on more than 455 million businesses worldwide.
By incorporating Dun & Bradstreet's data into your CRM, MAP, ERP, and MDM systems, you can save valuable time and reduce technical resources.
Customer support
You can contact the D&B Hoovers customer support team via their Digital Service Center directly from their website.
Pricing
The D&B Hoovers service comes with a free trial. The company does not have publicly available pricing. You need to contact the sales team for more information.
Pros
Access to extensive company data
Dun & Bradstreet's insights on millions of businesses worldwide
Advanced search and targeting capabilities
Easy integration with CRM and other systems
Cons
There may be a steeper learning curve for new users
No transparent pricing structure
Customer support may vary based on your subscription plan
5. AeroLeads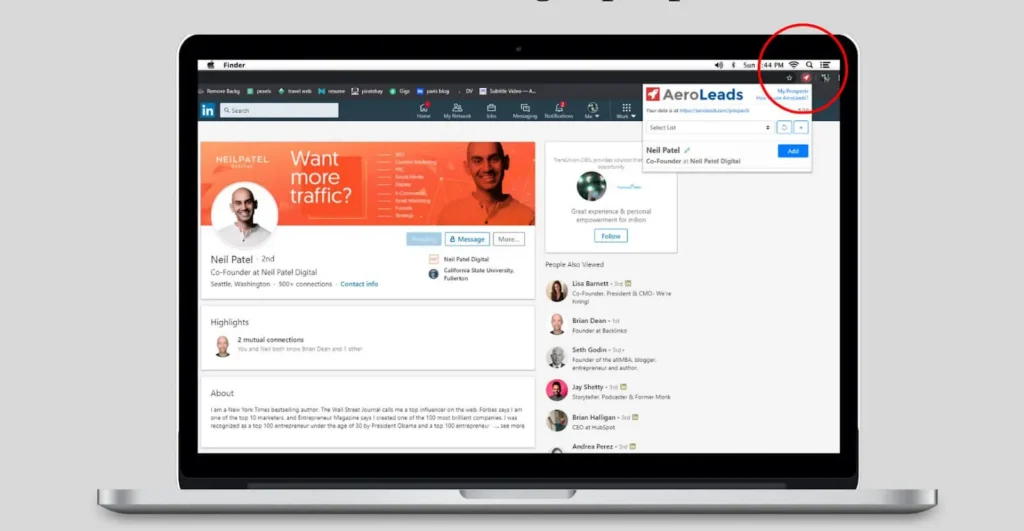 Image source: G2
AeroLeads is another lead generation and prospecting software. It offers various features to simplify the lead generation process, including data enrichment, real-time email verification, and lead export capabilities.
AeroLeads aims to provide businesses with accurate and up-to-date contact information, enabling them to reach out to potential customers and drive sales growth.
User rating
AeroLeads currently has an average rating of 4 out of 5 stars on G2 and 4.6 out of 5 stars on Capterra.
Features list
Lead generation based on specific criteria such as job title, industry, location, company, or keywords
Contact data enrichment, which includes details such as social media profiles, job titles, company information, and more
Email finder and verifier
Prospecting from social networks, including LinkedIn, Crunchbase, and AngelList
Lead export in various formats, such as CSV or Excel files
Team collaboration features allow multiple users to work together within the platform
API access
What makes this tool unique
AeroLeads is a highly user-friendly tool that offers comprehensive lead generation and prospecting features. Its easy-to-use interface and diverse lead sources, including social networks like LinkedIn, make AeroLeads a standout option over Datanyze.
Integrations
AeroLeads offers integrations with all major CRM systems via Zapier.
Customer support
AeroLeads provides various communication channels to connect with their customer support team, including email, phone, and live chat.
Pricing
AeroLeads has a free plan and includes a paid subscription model with three pricing plans:
Take Off — $49/month
Climb — $149/month
Cruise — $499/month
Pros
User-friendly interface and intuitive workflows
Wide range of sources for lead generation
Real-time email verification
Data enrichment capabilities
Seamless CRM integration
Cons
Potential for data inaccuracy
Some users have reported mixed experiences with AeroLeads' customer support
Datanyze competitors: A short overview
Since we covered all the essential information, let's briefly overview Datanyze competitors you can start using today.
| | | | | | |
| --- | --- | --- | --- | --- | --- |
| Software | User rating | Best for | Pros | Cons | Pricing |
| Golden Leads | N/A | Businesses of all sizes that want to build unlimited lead lists, find open profiles and hidden active users, all with zero risk of getting banned | Access to over 700 million records, a cloud-based and profile-independent tool, data scraping, cleaning, enriching and validation, hyper-personalized searches | Currently focuses on LinkedIn only | Pay-as-you-go model, costs per result, member or email, cost-efficient and affordable |
| Voila Norbert | 4.6/5 | Individuals and businesses requiring an efficient email finding and verification solution | Simple interface, extensive lead database, transparent data sources, bulk search and CSV upload capabilities | Unreliable and unresponsive customer service team according to some users, provides less features than Datanyze | $49/month (basic plan) |
| ContactOut | 4.6/5 | Recruiters, talent acquisition teams, and sales professionals who want to leverage social media platforms for sourcing and contacting potential candidates or leads | Extensive business contact database, seamless LinkedIn and GitHub integration, user-friendly interface | Dependent on publicly available information, over-reliant on Chrome Extension | $99/month (basic plan) |
| D&B Hoovers | 4/5 | B2B sales professionals and organizations looking to accelerate their sales processes and business opportunities to build profitable relationships | Access to extensive company data, advanced search and targeting capabilities, easy integration with CRM and other systems | Steeper learning curve, no transparent pricing structure, the level and availability of customer support may vary | Ask their sales team for a quote |
| AeroLeads | 4/5 | Businesses of all sizes that are focused on lead generation and prospecting | User-friendly interface and intuitive workflows, wide range of sources for lead generation, real-time email verification, full data visualization and enrichment capabilities, seamless CRM integration | Potential for data inaccuracy, mixed experiences with AeroLeads' customer support | $49/month (basic plan) |
Datanyze alternatives: Our verdict
Golden Leads is the best choice for businesses seeking a comprehensive sales intelligence platform. Its robust features streamline lead generation, offering accurate and up-to-date information.
Golden Leads scrapes valuable data, cleanses inconsistencies, supplements existing data, and ensures contact information validity.
Its hyper-personalization feature allows you to target your ideal audience precisely, increasing the likelihood of converting leads into customers.
Fill out our form to get more information.
FAQs about Datanyze competitors
What is sales automation?
Sales automation refers to using software to automate tasks involved in the sales process, such as lead management, contact tracking, email communication, and follow-ups with existing contacts.
What is a sales intelligence solution?
Sales intelligence software provides businesses with insights and data to support their sales and marketing efforts. It collects, analyzes, and presents relevant information about prospects, customers, and market trends.
Why is sales intelligence important for sales and marketing teams?
Sales intelligence research solutions give sales and marketing teams a deeper understanding of their target market and audience, market trends, and competitive landscape.
It enables them to identify and prioritize potential leads, personalize their outreach efforts, and align their sales and marketing strategies with customer needs.
How does sales intelligence help sales teams?
Sales intelligence empowers sales teams by providing accurate and up-to-date business intelligence about prospects, including data points like contact details, company information, and behavioral insights.
This data allows sales teams to have more meaningful and personalized conversations with prospects, improve lead qualification, and tailor their sales pitches based on prospect preferences.